High Quality Waste Compaction and Recycling Equipment
Rotobale is one of the largest waste management companies in Canada, manufacturing and distributing waste compaction and recycling equipment since 1968. We have manufactured and installed thousands of recycling and compaction equipment products all over the country. Our esteemed clients include commercial and industrial organizations, grocery stores, property management firms and federal and provincial governments. Clients choose Rotobale Compaction Solutions over other waste management companies in Canada because of our commitment to innovation and continuous improvement. We have developed a wide selection of products that are safe, efficient, easy to operate, durable and cost-effective. Some of innovative features of our compaction and recycling systems are:
Safe and Easy to Operate
At Rotobale Compaction Solutions, one of our main concerns is the safety of workers who operate our equipment. All of our equipment, including compactors and balers, are designed to be extremely safe to operate. All of our products are audited for full compliance with the latest safety standards to ensure they are not just safe but the safest in the industry. As such, all of our compaction systems are available with a PSR exemption and Approved for Use certificate.
High Performance
Efficiency is another winning feature of our products. Our trash compactor and cardboard recycling equipment are designed for high performance and low energy usage – qualities that allow our customers to "Pack More and Spend Less" when compacting and recycling waste. Our systems do not only help our customers to save money, they also help them minimize their carbon footprint.
Full Turnkey Solution
Unlike many companies, we do not just sell our products and then forget about them. We actively work with our customers to help them select the right equipment, such as self-contained compactors for handling wet waste. We also take care of the installation requirements by minimizing disruption to your business.
Waste Management Compaction Systems and Recycling Solutions
Rotobale manufactures and supports a full range of equipment and turnkey compaction systems to meet every customer's specific requirements based on the volume, the size and the type of waste produced. Rotobale has solutions for wet and dry waste and your recycling needs.
Learn how Rotobale's expertise has made them a leader in the development of waste handling and recycling solutions for the following sectors since 1968.
Leave Your Phone Number We'll Call
If your business requires compactors, balers, or other types of recycling and compaction equipment, we can determine the right solution for your needs. Contact Rotobale Compaction Solutions today to learn more about how we can meet your waste and recycling requirements.
Thank you for your patience and support to get these units installed under these unusual times dealing with changes and working restrictions due the Convid19.
Store Planning, Canadian Tire Corporation
Compactor looks great! Very impressed with your installer Jim. You guys have a hardworking individual working for you.
Plant Maintenance Supervisor, Lady Minto Hospital
As a municipal employee who has worked in the field for over 30 years, it is a pleasure to find a company who values customer satisfaction so highly.
Manager of Public Works & Facilities
Everything went well with the compactor install on Tuesday. The equipment was fully operational by the end of the day. A special thanks to the greater team for all your assistance in getting everything ready prior to the install. This made for a smooth removal and installation process.
Store Manager, Toys R Us Canada
Just wanted to say thanks to the team at Rotobale for the Great service and how make go smoothly last weeks. How great the project has gone with rebuild of our Steel Compactor last week!
MUSASHI AUTO PARTS CANADA
Thank you to everyone who helped get our store back up and running as quickly as you did. A week without a bailer in a Walmart is a lifetime... but I know it could have been MUCH longer! Thank you for your incredible execution.
Sheldon Demers, Store Manager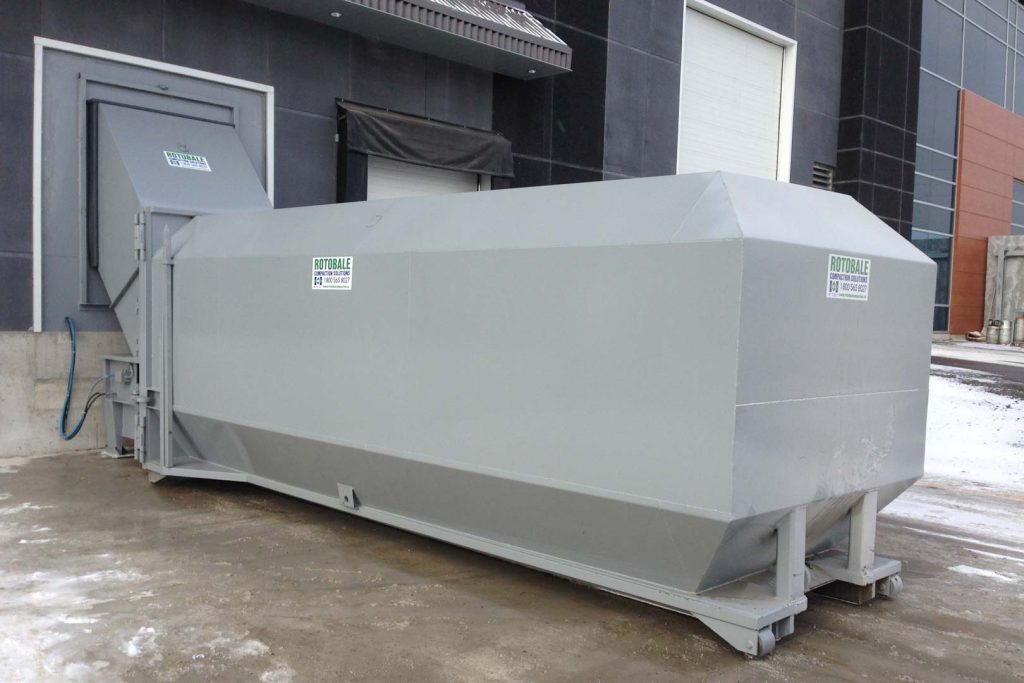 Piece of Mind for Retailers Retailers realize that using stationary compactors instead of open and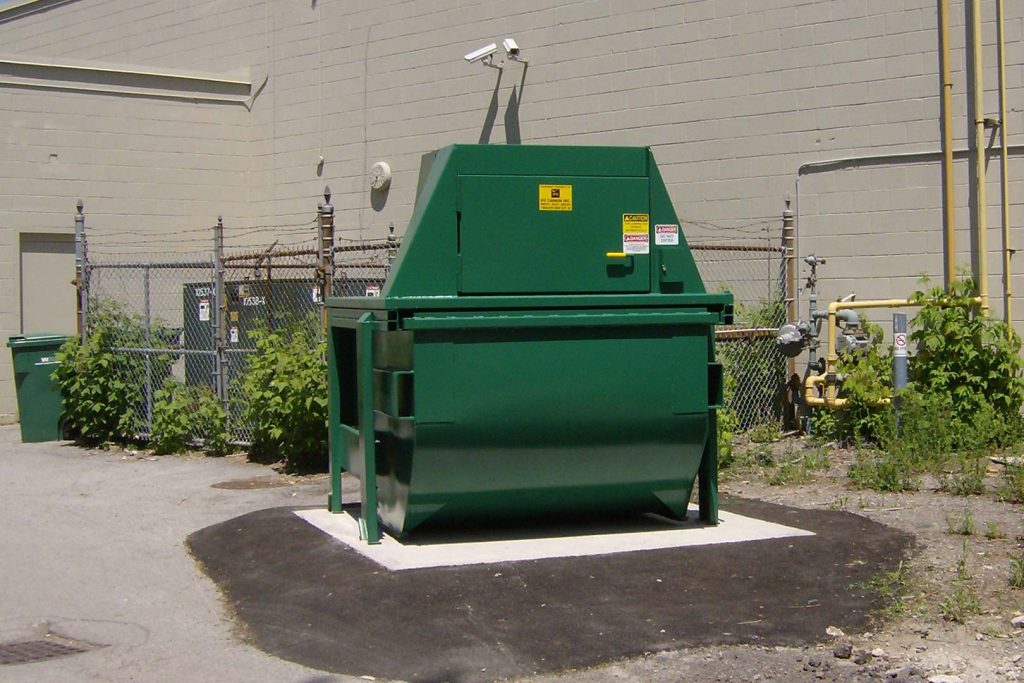 When getting rid of our waste, we all wish to eliminate it in manner that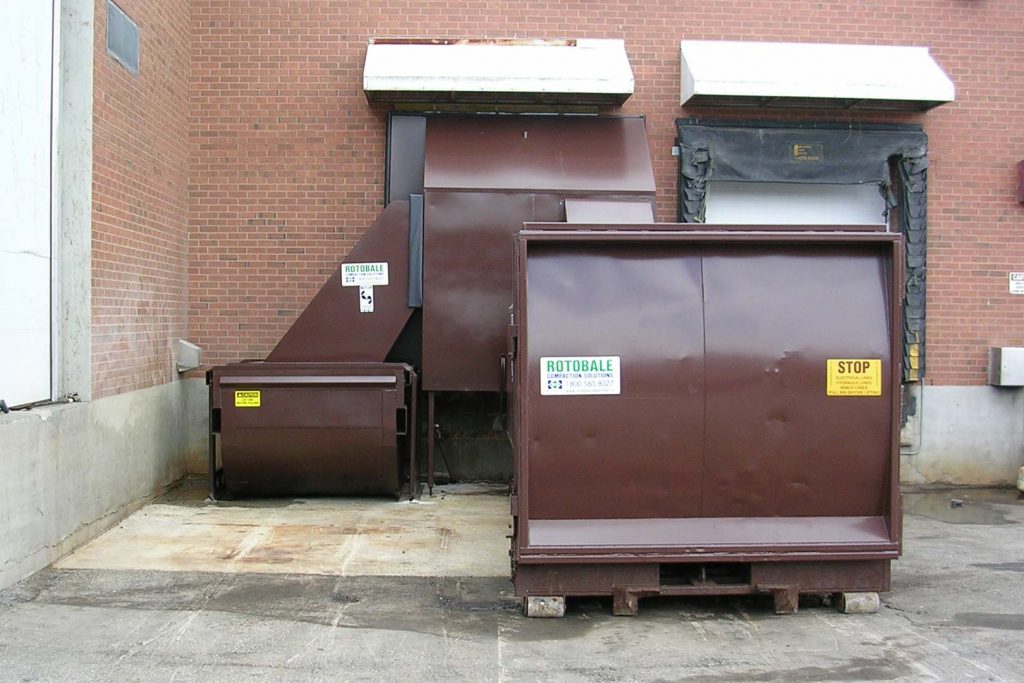 Regardless of the type of business that you operate, if you are with the times